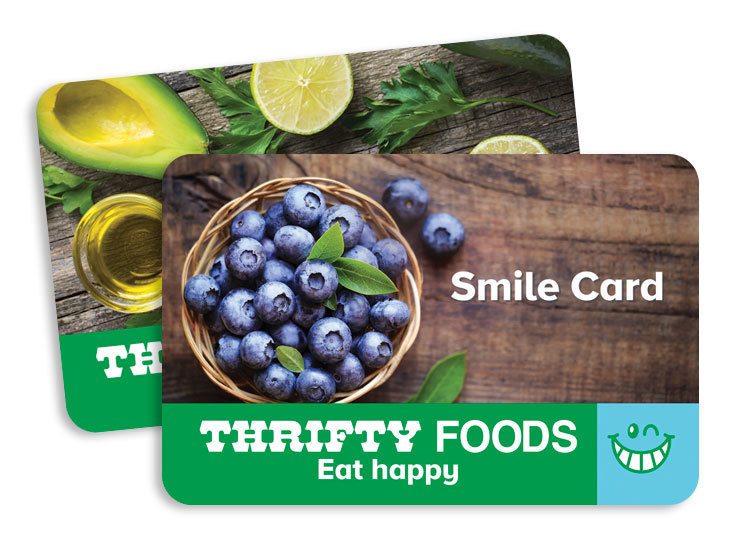 Thrifty Foods Smile Card Fundraising Program allows qualifying organizations to raise funds by shopping with Thrifty Foods. The system is simple: Thrifty Foods will donate an amount equal to 5% of the dollars you load on to your pre-assigned Smile Card to the group you are supporting. Extra support in your organization's pocket is as easy as that!
St. Peter's has enjoyed the benefits of this program in the past. Would you like to continue to participate? Let us know via email (form below) or by phoning the Church at 250-286-1613
Thrifty Foods Smile Card Program
---
Send a quick "yes!!" to St. Peter's if you would like to partificipate in this fundraising program.
Include:
Your name
Your email address
Brief 'yes' email