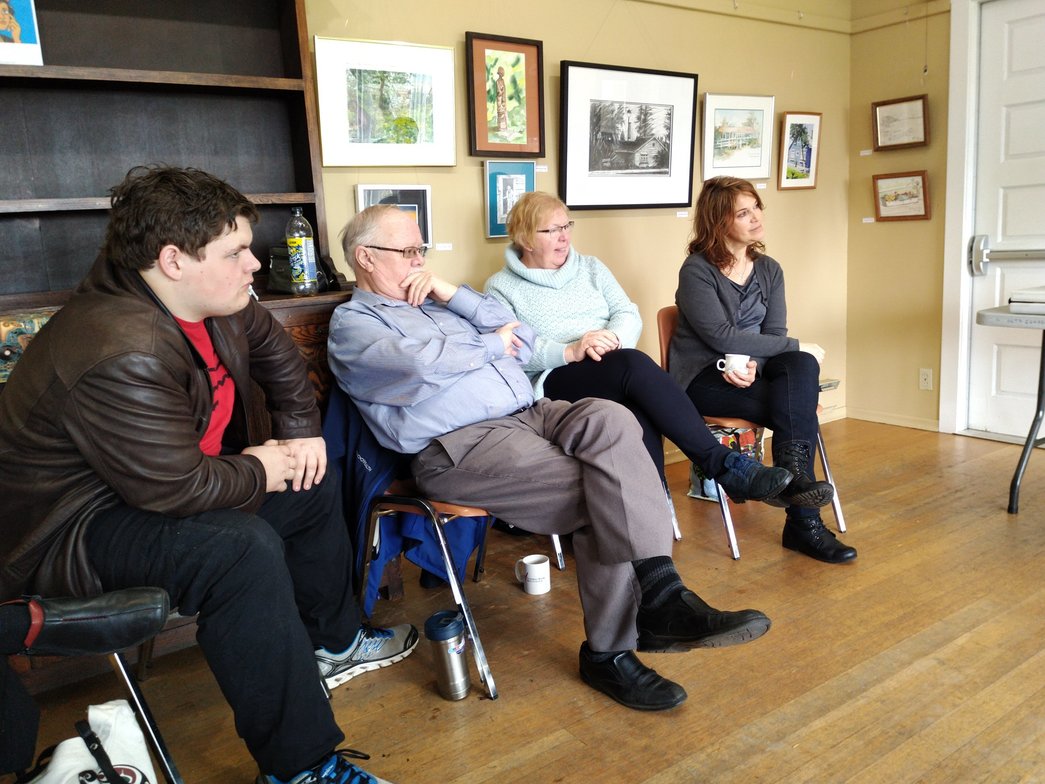 Last weekend St. Peter's Church Council participated in a Council retreat led by the Reverend Lincoln McKoen.
Looking out from Sybil Andrews Cottage to a west coast view of windblown trees and powerful crashing waves, the Council Members gathered for a fresh perspective on St. Peter's and the City of Campbell River's strengths, weaknesses and opportunities for growth. After lively discussions that included history, theology, and goals for enhancing our congregational development, one area clearly surfaced - the need for internal development within St. Peters.
The vision for internal development includes bringing back programs such as bible studies that were liked, but have been dropped and more secular social events that will help us get to know each other outside of the regular Sunday service. And be prepared...are you are all ready for Pub Quiz Night!
All members of the congregation are invited to let us know of programs and/or workshops that you might like to see reinstated or are new to us. Also, ideas for fun events are welcome!