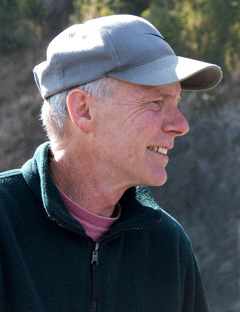 Born and raised in a family of five in Seattle Washington. Philip immigrated to Canada 1977 and was ordained Deacon May 1987 at Christ Church Cathedral, Victoria, BC.
Now retired, Philip worked as a family therapist at Campbell River Family Services for 20 years. He is now busy rebuilding his 1987 Volkswagon Vanagon Camper which has taken him to many wonderful destinations (550,000 Km so far!). Canoeing, mountain bike riding and conservation are his other earthly passions.
For the period from February 1, 2017 to March 3, 2018 Phil served as the appointed Interim Priest-in-Charge as St. Peter's searched for a new permanent incumbent.
The bishop has appointed Phil Simmerman interim priest-in-charge at Christ Church, Alert Bay effecitve March 23, 2018.