This event has already occurred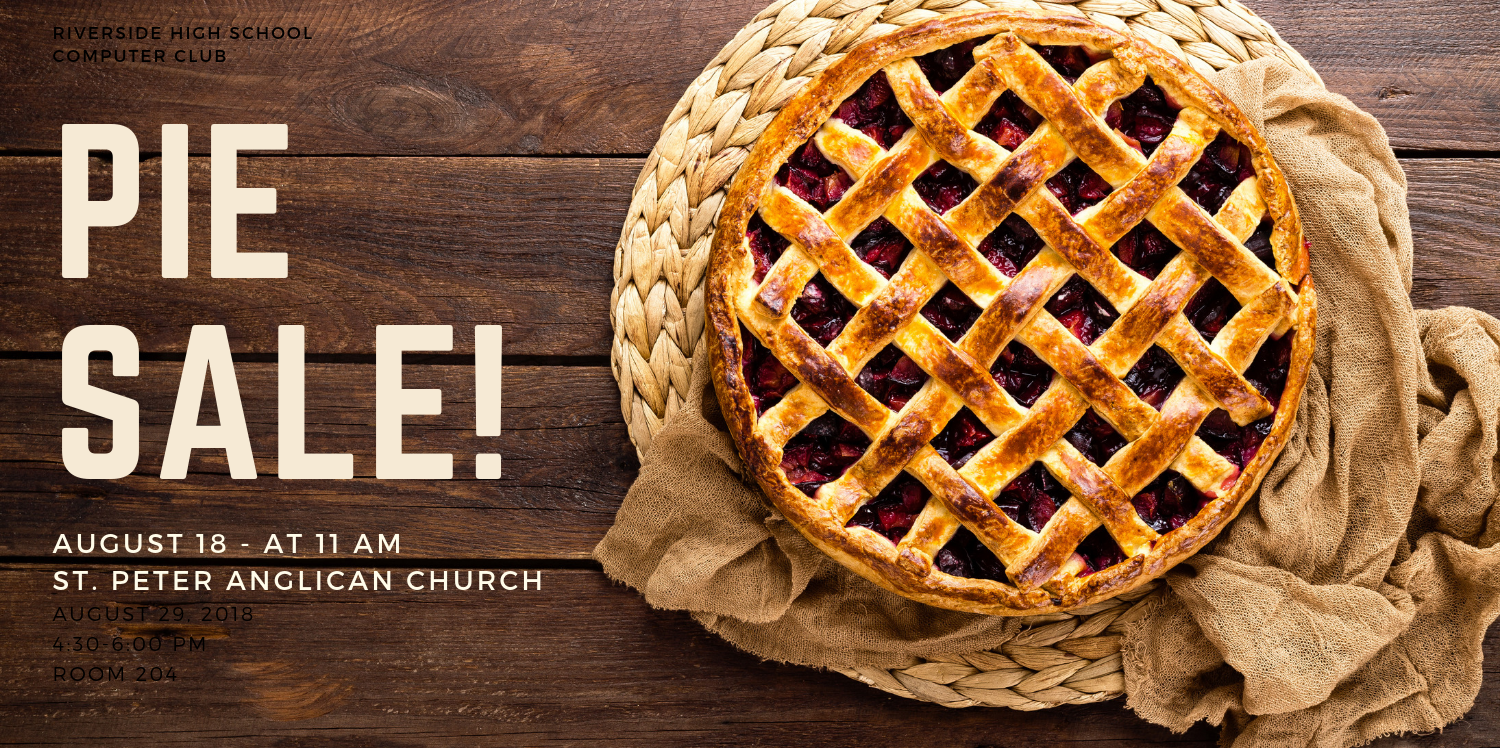 Save to your Calendar
THESE ARE THE BEST PIES EVER - THEY CAN BE PRE-ORDERED!
Pie Sale Sunday, August 18, 2019 from 11:15 am to 12:30 pm.
Fresh from our bakery are:
Turkey and Shepherd's (beef) pies (family and individual sizes)
Family size - $10.00
Individual - $5.00
Blackberry, apple/blackberry, cherry, blueberry and raisin
Also available is a small selection of jams
The pies can be pre-ordered by signing up on the list posted at the church , by emailing [email protected] or by phoning the church at 250-286-1613.