This event has already occurred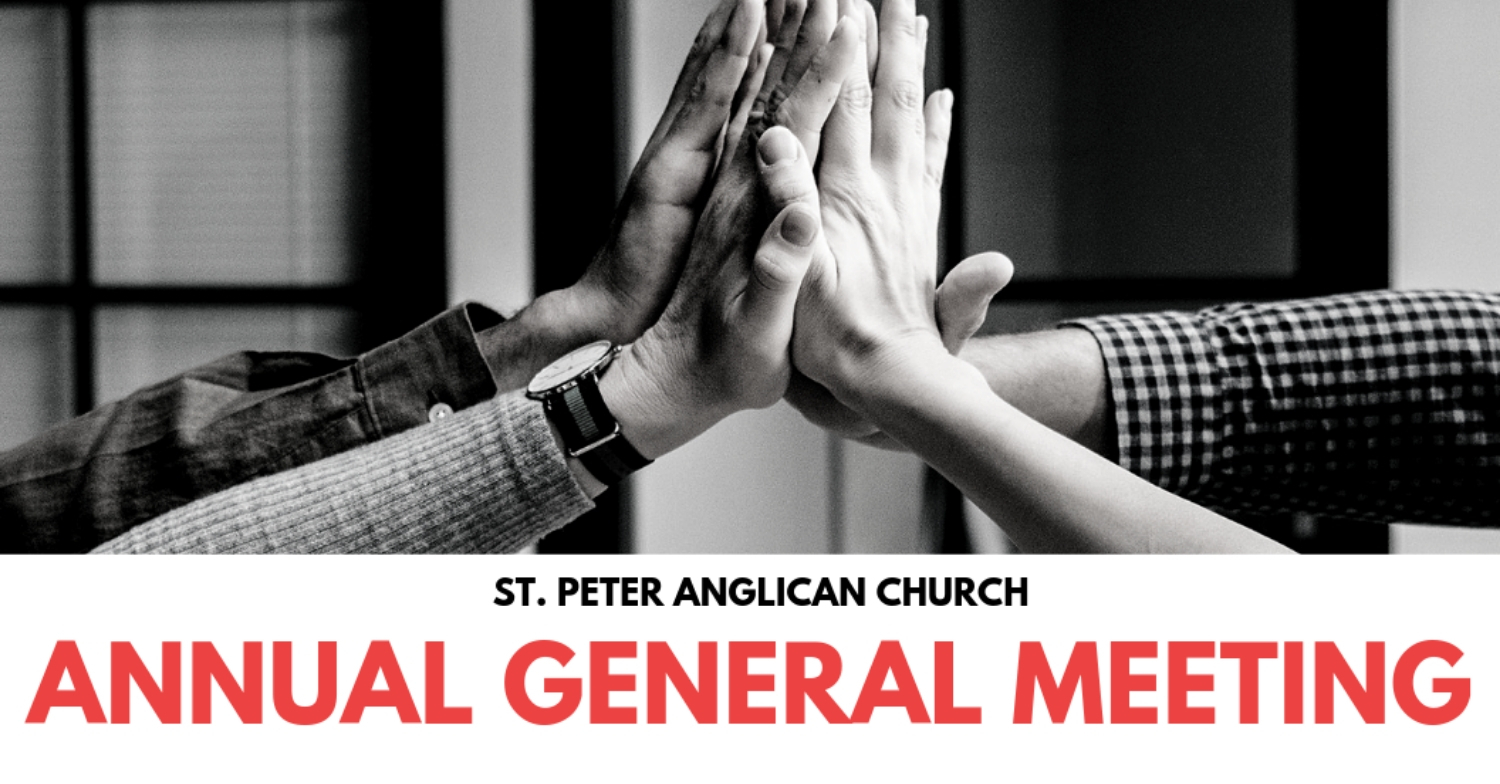 Save to your Calendar
Looking forward to seeing everyone at the Annual General meeting on Sunday, March 3, 2019 after the 10 am church service. Coffee, tea and sandwiches will be provided.
NOTICE IS HEREBY GIVEN THAT A MEETING OF THE PARISHIONERS
OF THIS PARISH WILL BE HELD ON THE 3RD DAY OF MARCH AT 12:00 PM O'CLOCK,
IN THE PARISH HALL FOR THE PURPOSE OF OUR ANNUAL GENERAL MEETING.
Found in Canon Regulations pg 334 R7.07 Annual Meeting of Parishioners